I sat at my beige desk, surrounded by beige walls and beige bookcases. The ceiling vent inexorably blew cold air on my neck, as it had every day for four years. I felt the beginnings of my daily boredom headache taking root as the afternoon stretched on, snagged and stuck on the eternal 2:33 pm.
My boss clacked up and down the hall. Each time, I tensed, then relaxed as she blessedly kept going past my office.
My life ticked by. Sometimes, weeks flew by without my awareness as I sat in my beige box, more life missed. More often, each minute had to be pried from my enraged, grasping fingers.
Sitting there was becoming more intolerable by the day. I was stuck, and I knew I couldn't stand it much longer. I kept working, maneuvering, building–making a path for my exit. And then, finally, the scales tipped. My savings reached critical mass. My business started making money. My old house sold, cutting my monthly expenses by a third. I saw my chance at freedom, and I leapt at it.

In a few days, it will be a year since I quit from my job. Life hasn't been perfect since then–there have been some hard, scary, stressful times–but it is alive.
I've had a lot of people ask me how I got the courage to strike out on my own like this. Don't I worry about making enough money? Don't I miss having a paycheck and vacation days and full-fledged health insurance?
Well, of course I do. But for so many years, I trudged through life with my head down, just existing, because I couldn't see any other option. I settled, I went through the motions, I worked for the weekend. It was ok while I didn't know what else to do. It didn't hurt; it just didn't feel good.
Once I saw something better, trudging became unacceptable. I saw something better, and I had to try. Even if it didn't work out, I didn't want to be on my death bed, looking back and wishing I had lived my life.
So I took the leap, and it's been the most awesome thing I've ever done. Because of that and because of Independence Day, July means freedom to me.
Stuckness can take many forms. Whether it's soul-sucking employment, toxic relationships, a stifling overabundance of stuff, or just apathy and lack of direction, I want as many people as possible to get free and get moving on the life you really want, whatever that means for you. I hate to see needless suffering and struggle. To help, I'm offering to let you name your own price for Getting Unstuck this month.
Obviously, this isn't for everyone. If you're not stuck, or you're not ready to dig deep or make changes in your life, this book won't help you. But if you're tired of grinding it out, marking time, and waiting on hold, it's time to get in the driver's seat of your life. This book will show you:
Why people get and stay stuck (so you can free yourself more easily)
How to stop feeling helpless (so you can feel hopeful and confident instead)
How to regain command of the power you have within you (so you can take back control of your life)
How to release yourself from confusion, limiting beliefs, faulty assumptions, and needing to please everyone around you (so you can stop letting these things waste your energy)
How to get clear on where you want to go (so you can start working toward getting there)
How to believe in yourself (even if you currently don't)
How to get started (a crucial element in getting unstuck!)
How to keep making progress (and what to do if you get bogged down)
"The Works" Package—
Normally: $47 Today: Name Your Own Price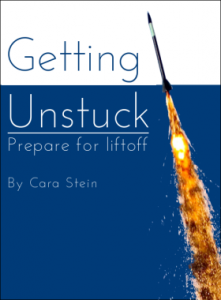 Here's what you get:
The 100+-page guide to getting unstuck and taking control of your life
The roots of how people get stuck and why they stay stuck.
All the tips, strategies, and tools for breaking out of your rut.
The "Get Rolling Faster" Worksheets–66 pages of powerful questions and exercises to help you figure out what's holding you back…and get moving!
The Forward Momentum Toolkit–Templates and cheat sheets to help you make progress faster
Bonus: Interview with Adam Baker of Man Vs. Debt on getting unstuck financially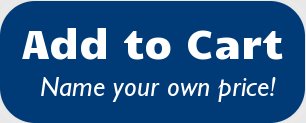 In the words of U2, "Freedom has a scent like the top of a newborn baby's head." Wherever you are and whatever you want in life, I hope you get what you need to be free, live, love, and savor.