Less Hassle, More Harmony Relationship Workshop
Everyone says good relationships take work. But what if a great relationship could be effortless?
We've all heard the advice: if you want to have a good relationship, you have to work at it. Well, you know what? That's terrible advice.
Bad relationships are a lot of work, I'll give you that. They're a constant struggle. What nobody tells you is that great relationships take a lot less effort than bad ones. The key is doing the right things to make the relationship easier and more enjoyable, rather than the "work" that doesn't work.
Picture this: You've had a horrible day. Everything went wrong and then some. You feel like crap. When you talk to your partner about it, which response will you likely get?
A grunt while not looking up from the TV.
Oblivious blithering about his or her day.
Advice for how you should do everything better next time with incredulous interjections of "You should have done this!" and "Why didn't you do that?"
A sympathetic ear, an offer to take over dinner and the evening responsibilities, and maybe even a back rub.
Wouldn't it feel great to have someone you could count on to really care about you and help you when you need it? Someone who understands you? Someone you feel totally comfortable with, you laugh at each other's inside jokes, and you communicate easily with?
When is somebody going to really understand you—know you inside and out, warts and all, and truly love all of you?
That's what it comes down to, isn't it?
Imagine how much more you could get done working as a team, and how peaceful and joyful your life would feel if your relationship was an easy flow instead of a constant struggle.
You can make it happen with the Less Work, More Harmony Relationship Workshop.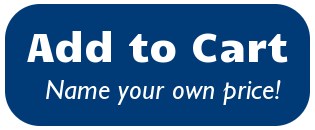 What's Inside
The workshop is over 200 pages (38,000+ words) in 25 modules, broken down by topic and organized in order to give you the highest impact first. Modules include:
Should I stay or should I go?
How to become great communicators
Simple, proven steps to improve all of your relationships
How polarization can wreck your relationship
Connecting for deeper intimacy
Defuse hurt and anger, fast!
The secret to peace and harmony
How forgiveness can help you be happy
Deep clean: Eliminating toxins from your relationship
How to use your feelings to prevent fights
What to do about your differences
Taking a good look at the relationship
How to keep your relationship running smoothly
Destructive beliefs that my be holding you back
Keys from the past to understand and repair your relationship
The top 10 mistakes people make in relationships
Understanding yourself to break the patterns of your past
Being gentle with yourself
How to run your own life
How to use your feelings to prevent fights
How to use selfishness to improve your relationship
Getting everything you need
How to let go of old hurts
The Key to the #1 problem that holds relationships back
Understanding your partner
Creating beautiful moments
With this workshop, you can transform your relationship from something you work at to something you want to spend time and energy on because you enjoy it so much.
This workshop is for you if:
You want better relationships and are ready to grow and change
You're willing to look at the causes of your problems, even if they might be personal or painful
You're ready to trade in your old ways of relation for something that works better
You want more harmony and closeness with those you love
Complete Workshop—Normally: $97
Today: Name Your Own Price
The workshop includes all the information you need to transform your relationship. It also comes packed with 88 pages of exercises and thought-provoking questions to help you apply everything to your unique situation and make real changes quickly.
If you want the kind of easy, fun partnership that really makes life sing, you need this!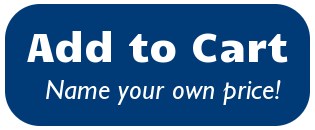 What People Are Saying
If you're looking for something less inspirational and more practical, this is the course for you.
It's packed with good, solid information about communication and relationship dynamics that you may not be aware of. Looking for a better way to talk about difficult topics? It's in here. Want to liven up your relationship a little? There are tips for that. How about ways to bring a relationship back into balance? Yep, that too.
Everything in this course is organized by easily accessible topics via a browser interface–so you literally click through your questions to the answers. Those answers deliver, too. I know I learned a thing or two (and was reminded of many more) as I read through the content.
–Kier Duros, How to Crush Without Being Crushed
My less struggle, more harmony relationship guarantee
Sound scary, or too good to be true? I can understand that, so how about if I take all the risk?
Read the guide and try it. If you don't see major improvements in your relationship, just drop me an email and I'll refund your money. I don't want your money if this doesn't work for you.