How to be Happy: Free Book + 35-Page Workbook
It's not easy being happy in today's world. Let's face it, most people don't enjoy their lives much. Between their jobs, money worries, too many things to do, and too little time, most people are lucky to have one hour of happiness a week.
Don't settle for that! Even if you have a pretty good life, maybe a B+, you can have more. You can build the life you want and be happy. It's not a trick or a scam, it's not a bunch of silly nonsense you tell yourself and try to believe, and it's not outside your power. It's real, and it's a gift you can give yourself.
What you'll learn inside this incredible resource:
The roots of unhappiness and 6 common mistakes people make when seeking happiness
The mechanics of happiness and how it really works
10 faulty assumptions that may be holding you back
How to let go of old memories, thoughts, and beliefs that stand in your way
10 tools you can use to create genuine happiness now
How to build purpose and meaning into your life (no religion required)
How to go from stressed out to chilled out
How to feel great and enjoy life on an everyday basis
This book will tell you how you can be truly, genuinely happy on a daily basis. I've gathered the best from academic research, books, and my own experience to create this simple yet comprehensive happiness guide, and it's yours free.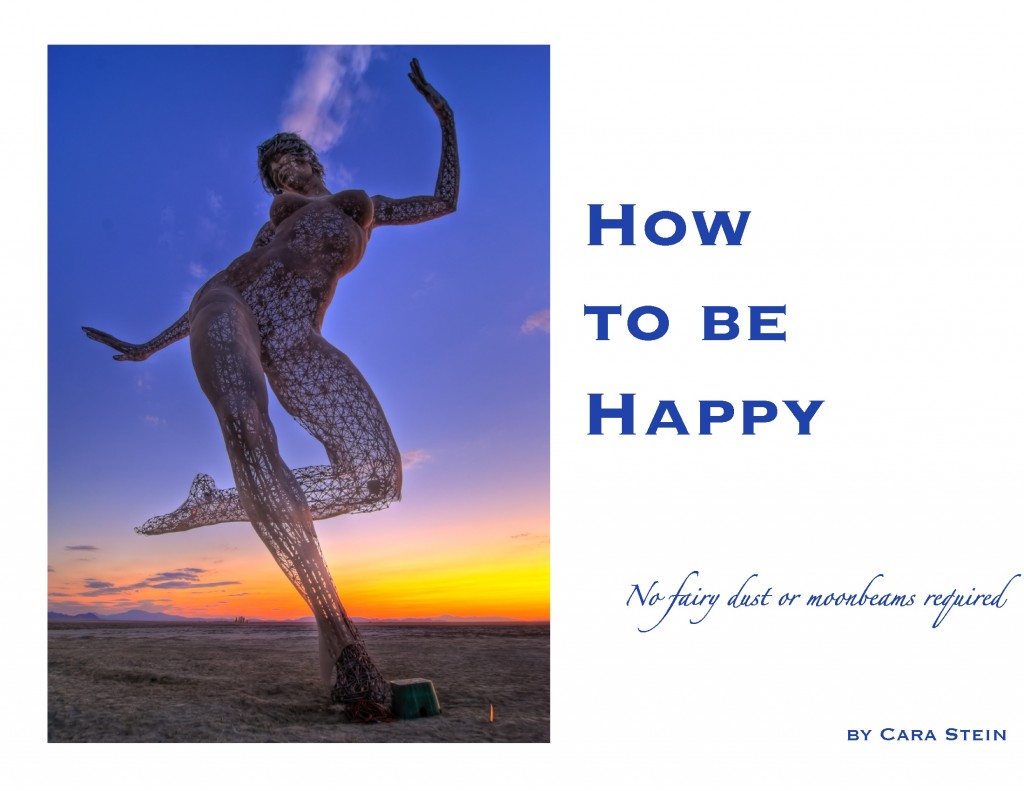 You can be happy and enjoy your life. Get this book and make it happen.
Download the digital version
Give me the book now! (screen-friendly version)

Cost: free!
Or, Download the ebook + 35-page Free Workbook
I want it all!
The book (screen-friendly version)
The print-friendly version, arranged so you can print it out, fold it in half, and bind it into a book in about 10 minutes–read anywhere or give as a gift!
The companion guide full of thought-provoking exercises to help you get a faster start on the road to happiness
Perpetual updates and more great info through the 17000 Days newsletter
Cost: free!
Can you believe this is also free? Sign up here to get the screen-friendly version, the printer-friendly version, the companion workbook, and the newsletter.
Why is it free?
This book is some of the best work I've ever done and took all of my free time for two months. Why would I just give it away?
I've always wanted to change the world. There is no reason most people couldn't be happy most of the time, if they just knew how. Imagine if everyone started being more positive and doing things they loved! Not only would those people be happier and doing great things, but there would be fewer fearful, insecure, unhappy people around to be mean and cause problems. The best way to make that happen is to give this book away free so it will reach as many people as possible. So here it is, my gift to you.
Please share
If you enjoy the book, please pass it on. Twitter, Facebook, email, blog, carrier pigeon, whatever! Let's spread the word and help more people be happy!
Update: I finally got comments working on this page! After you read the book, please let me know what you thought!