If you could get out of your own way, you could do amazing things.
However, if you're not fully connected with your true self and your life purpose, you'll always hold yourself back. Even when you work really hard and do all the right things, you'll keep the brakes on and make sure you never really achieve success. If you find yourself stuck, playing small or ruled by fear, you can be sure that's what's going on.
Happiness isn't a smiley face sticker. It's being your truest self.
That's why I've created the Ignite Retreat. I believe that we can save ourselves years of staggering around in the dark, trying to find the answers alone, by getting together with a group of other people who want the same thing. It's rare for transformation to happen when you're alone in your house reading a book, because no matter what you read, you still see it through your own filters. By definition, you can't see what you can't see, so you can't help yourself out of it. That takes other people.
For this retreat, I'm gathering a group of kind, supportive, amazing people who want to get real and be everything they're meant to be. That's the kind of people who can help each other have life-changing breakthroughs.
Ignite Retreat
October 17-19, 2016
Great Smoky Mountains
Sevierville, Tennessee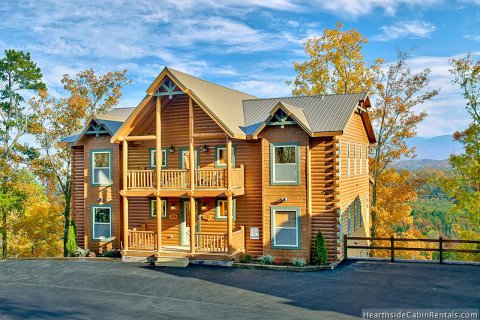 In this 3-day experience:
I'll help you see and dissolve those insidious hidden blocks you haven't been able to find and break, no matter how hard you've tried.
We'll get clear on what's working in your life, what you want, and how to get there.
I'll help you get in touch with your essential self and your purpose in life so you can begin building a life of true happiness.
We'll get clear on what lights you up and how you can get more of that to feed your energy.
You'll learn to access your intuition at will, so you can use its powerful guidance and wisdom to make the right decisions and stay in line with your mission after you get home.
I've booked a gorgeous luxury cabin for this intimate, all-inclusive 3-day retreat. You'll have your own room with private bath, and we'll gather in the common areas of our cabin for our work together. I've hired a private chef so we can relax and enjoy fantastic food. We'll also have two hot tubs and some of the most incredible views anywhere.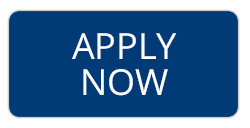 What We'll do
My goals for you in this retreat are:
to get really clear on what's holding you back and be able to step out of it
to develop a concrete picture of your ideal life and a plan for how you want to create it
to identify your life purpose and what's most important to you, so that you can always have all the motivation and commitment you need to do what you want to do
to learn how to align your head, your heart, your work, and the way you spend your time, so that your energy can go into the results you want to create, not into fighting against yourself
I've set up a structure to support these goals, combining coaching, short presentations, written exercises, activities, and breaks. Each coaching session will focus on one person and go deep on whatever that person needs. It will mostly be an interaction between me and that person, but the group may also chime in with insights and support. At events like this, it's often that case that many people are struggling with the same things, so these sessions can be extremely valuable to everyone. You may actually find insights from other people's sessions even more valuable than your own!
I've also built in rest time so that you can process and integrate what you learn. We'll have breaks between sessions, every lunch time will include siesta time, and the evening activities will be intentionally restful.
Here's the schedule I have planned, although it's subject to change based on people's needs in the moment and any weather constraints.
Day 1
Morning
Introduction: Who I am, why this is important, agenda for the retreat, what you want to get out of it
Presentation and written activity: What is life like now, what's working and what's not, what you want it to be
Afternoon
Around the room: mini-coaching for each person on where you are and what you need
Presentation on how to tap into your intuition and generate positive energy
Laser coaching sessions, each focused on one person and going deep with what he or she needs
Evening
Chillin' around the bonfire! (weather permitting)
Day 2
Morning
Sleep in / solitude! This is a retreat, after all!
Q&A, insights, and aha! moments over brunch
Laser coaching sessions
Afternoon
Getting clear on your purpose / what gives life meaning for you
Walk in the woods and ponder (weather permitting)
Presentation on identifying and clearing anything that might still be holding you back
Evening
Unwind and gain additional clarity with a chocolate tasting and art journaling
Day 3
Morning
Q&A, insignts, and aha! moments
Laser coaching sessions
Afternoon
Getting ready to go re-enter the world
How to keep your breakthroughs and transformations when you go back to your regular life
Around the room for mini-coaching and insights
Come join us.
All that's missing is you! There are 8 spots available. Register below to claim one.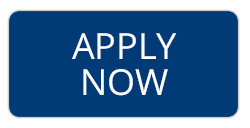 What's included?
Three nights' lodging in a luxury cabin. The retreat is October 17-19, but we've arranged for you to arrive October 16 so you can settle in, soak up the beauty of the woods, and be rested and refreshed for the start of the retreat on October 17. You'll have your own room with a king-size bed and private bath.
Fantastic food throughout the retreat, prepared on site by our private chef.
Personalized help and support to figure out exactly what you need and what's holding you back.
Dynamic people to share the experience and help you break through your roadblocks.
Intensive, transformational experiences to help you get the breakthroughs you need and the energy you want.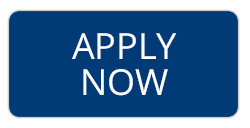 If you're not sure whether this is right for you, go ahead and apply. There's no obligation.
About Me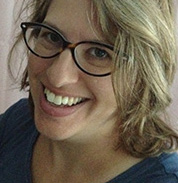 I'm Cara Stein, Ph.D. I believe everyone deserves a life of freedom, meaning, and fulfillment. I believe happiness comes from living our truth. My mission is to help you get in touch with your truest self and craft the life of your dreams. It is possible, and everything you need is inside you. I'm here to help you find it and get it out.
I'm the author of How to be Happy (No Fairy Dust or Moonbeams Required), Getting Unstuck, Reclaim Your Love, Relax and Color: An Oasis of Me-Time in Your Busy Day, and Finish and Publish: Write the Book You've Always Wanted to Write.
I left my beige existence behind in 2011. I hope you'll join me on your own journey!

Praise for some of my other work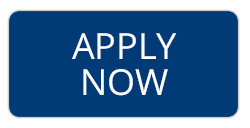 If you've read this far, this is obviously calling to you. If you're still on the fence, let's talk about it. Fifteen minutes is all it takes to find out whether it's a good fit for you. They say indecision is self-torture. Whether it's yes or no, at least you'll know! Click here to get on my calendar.
Cabin images courtesy of Hearthside Cabin Rentals. Used with permission.