Launch your business and be ready to attract customers in two weekends
How long have you been thinking about starting a business? You're smart and creative. If anyone can do it, it's you. So, why hasn't it happened yet?
Maybe you're not clear on exactly what you want to offer.
Maybe you're afraid it won't work, and you'll just waste time and effort building something that never takes off.
Maybe you're afraid you'll succeed beyond your wildest expectations, your business will take over your whole life.
Maybe you have no idea where to start, and every time you try to figure it out, you feel like your head is going to explode.
Maybe you're incredibly busy and can't imagine how you could find the time to squeeze in one more thing.
You're not alone. But what if you could break through all that?
Imagine...
Making a dependable living doing something you love and never worrying about money again
Setting your own schedule and priorities, so you can build your work around your life—not the other way around
Controlling which projects you accept and which you decline
Having the freedom to work from anywhere—whether that's a tropical paradise or your own back patio
Watching yourself develop skill and mastery in your favorite talents as you practice them in your work
Enjoying each day doing work that speaks to your heart
Knowing you're making a difference in the world and making the most of your gifts and talents
You really can create this life if you build your business well. That's the power of working for yourself.
Take a moment and imagine what that would be like for you. What would you be doing? How would it feel?
How is that different from where you are now?
I know you can make the change. I've been there, and I've done it myself.
A little bit of my story...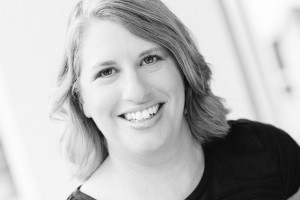 Flash back to 2010. I was safely ensconced in my comfortable rut, working for a university. I had great benefits and a lot of time off. I even had a window. I could easily have stayed there for years, hypnotized by the sameness of the days going by, one after another.
But one day, everything changed. On the other side of campus, a professor in the biology department went into a faculty meeting and shot six of her colleagues, execution-style. It was a shocking tragedy that devastated the entire campus. Nobody seemed to know what to do—except the remaining biology professors. They were determined that nothing was going to stop the important work they were doing. To honor their colleagues and keep making a difference, they got back to work, sooner than I ever would have imagined possible amidst the devastation and grief.
Watching them, I was in awe. If I had just faced down death, would I go back to my office and get back to work? Not on your life. I realized I had never cared about my work the way those biology professors cared about theirs. Not even close.
So I started to think about what kind of work I would care about that much.
What would feel that important to me?
Anything less felt like wasting my life.
Best I knew at the time, I wanted to be a writer, so I started a blog. Within a year, I hired a business coach, and six months after that, I quit my job to run my own business.
It's been five years now, and I'm grateful every day to be able to control my own destiny and do work that I care about—work that feels like the best possible use of this, my beautiful life.
I want that for you, too. I want you to spend your days working on something that lights you up. Something that sparks your passion. Something you would do even after facing down death or winning the lottery, just because it's so important to you and you love it so much.
And I want you to start as soon as possible. I don't want to see you delaying your happiness, and I don't want to see you delaying the difference you're going to make in the world.
I see so many people letting their dreams grow old on a shelf. That's why I've created the antidote.
Introducing the Business Building Blitz
Over the course of two weekends, I'll guide you to build the foundation for your business, based on your strengths and passions. At the end of this program, you'll have everything you need to start attracting fans and customers, building relationships with them, and guiding them to your offers.
Why is this program two weekends? I want you to get results right away. I've taken a lot of online programs, and I've seen how they usually go. People start out really excited, but by the fifth or sixth week, they run out of steam and drop off. There's no accountability, there's no support, and the slog becomes too much. After the initial enthusiasm wears off, there's still too far to go before the end result. People get discouraged, and life gets in the way. Most people never finish.
That's why I designed this program as a two-weekend intensive. It's only two weekends; anyone can find that much time if it's important enough. Four days are enough to get your business foundation set up, and it's not enough time to procrastinate, get bogged down, or lose sight of the goal. There's no slogging, just a quick sprint to the finish line.
What's more, you'll have me by your side every step of the way, cheering you on, guiding you, giving you feedback and suggestions on your design and sales copy, and walking you through setting everything up. If you don't have a lot of business experience, this will be incredibly valuable for you.
The truth is that many people have dreams of starting a business. Without support, most of them never do. They may flail around for years, reading free content on the web and trying to learn enough to figure out where to start and what to do. Or they may simply never take action at all.
Even with all the right knowledge, a lot of people never do what needs to be done. It's human nature: if something doesn't have a clear deadline with real consequences attached, we usually don't do it. It's all too easy to put off our dreams indefinitely and never actually get to them. I've created this program to give you the structure and support you need to get this done and be ready to start attracting clients.
How would it feel to have your business set up and ready to go in two weekends? How great would it be to go into the rest of the year ready to start attracting clients and building your business so you can start making real money? Many people procrastinate for months or years, or never start their business at all. You'll set up a solid foundation for attracting customers over the life of your business, and you'll get it done in two weekends. Most importantly, we'll custom-design your business for you, so it will be aligned with you and set up to support you from the start.
Here's what we'll do:
Choose your best approach to attracting fans and customers, based on your talents and skills and the way you like to work
Select your best way of building relationships with them so that you're the first person they think of when they're ready to buy
Determine the best thing for you to offer as your first product or service
Identify the ideal clients for your products and services
Nail down your unique position in the marketplace
Set up the landing page where new fans will join your community
Create the free gift you'll offer to welcome them (you may have heard this referred to as an opt-in gift, lead magnet, or first impression incentive)
Connect your free gift with your landing page and email system so you can start receiving visitors and turning them into fans right away
Bonus: You'll also get a one-on-one call with me after the intensive, where we'll design an action plan for your next steps to start building and growing your business.
The program is action-packed, but don't worry. By doing it all in two weekends and following the processes I've developed, you'll be able to laser-focus on just the essentials and finish on time.
$2997 or 6 payments of $557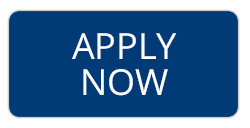 Here's what I like best about this program: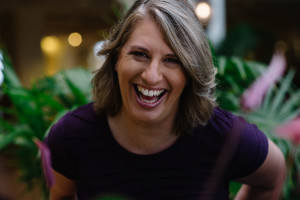 Near-Immediate Gratification: By working in a two-weekend blitz, we keep the end goal clearly in view at all times, so you'll stay motivated. Working this way is also incredibly satisfying. When you take two weekends to finish what some people take months or years to do, you feel like a superhero.
Structure: You never have to feel overwhelmed or wonder what to do next in this program. I've set up a step-by-step process to guide you through the exact tasks in order. I'll show you what to do and how to do it, and I'll be there to answer any questions you may have.
Efficiency: With our compressed schedule, there's no time to procrastinate or forget what you were doing and have to go back. I've also eliminated anything that's not absolutely essential from the process, so you won't waste time doing things that don't make an impact.
Focus: Since the program is only two weekends, you can afford to put the rest of your life on hold, suspend all of your usual rules, and devote all of your energy and attention to this project for the duration of the program. That's the surest way to get it done.
Accountability: People perform better when they know someone is watching. In this program, you'll have the powerful motivation of knowing that I'm working with you and tracking your progress to make sure you stay on target.
Commitment: With your full commitment to this program, you'll also have my commitment to helping you succeed.
Support: I'll be by your side through the whole process, personally answering your questions and guiding you to success.
I've done everything I can to set you up for success. All that's missing is you.
Imagine having with your business all set up and ready to start attracting prospective clients. Imagine what a head start that will be on the rest of the year.
Now imagine that it's the end of the year, and you're looking back on your business successes and all that you've accomplished. How great will it feel to know that you've spent 2017 building a business that will support your dream life?
The next Blitz is March 11-12 and 18-19. Join us!
Because I'll be working with you personally, there are only 6 spots. Claim yours now, before they're all gone! Click below to apply.
$2997 or 6 payments of $557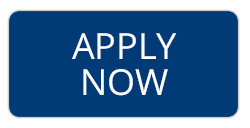 Frequently Asked Questions
Is this program in person, or virtual?
To make it accessible to as many people as possible, the program is virtual. You can join from anywhere, and we'll work together online. If you can, I do recommend getting out of your regular environment to get away from your responsibilities and eliminate distractions. There's nothing like a cabin in the woods or even just a hotel room if you really want to focus and get work done. There's a reason so many books get written in cabins in the woods! But you can do it from home, too.
Just be prepared to focus your energy on this program for the two weekends. Suspend all of your regular rules, ignore the laundry, and dive in. I've finished most of my best projects this way, so I can tell you: there's amazing power in having a few uninterrupted days to really work on something.
What will I need to complete this program?
In order to set up your platform, you'll need to sign up for an email provider. I recommend ConvertKit. If you prefer a different provider, that's fine, but I won't be able to provide technical support or step-by-step guidance on setting up other systems. Also recommended but not required is a landing page service such as LeadPages, and web hosting. Depending which methods you choose to attract clients and build relationships with them, you may need other tools. If you want to talk about your specific situation, email me at [email protected]
If you don't have a legal entity set up for your business, you'll also want to do that before the intensive if possible. I can't give legal advice, but I recommend NOLO's Small Business Start-Up Kit to guide you through the ins and outs of setting up your business legally. In my experience, this was a pretty simple process. It was just a matter of following the steps.
How much time will the work take?
Expect to work full days on Saturday and Sunday of both weekends. Depending how quickly you work, this may be anywhere from eight to twelve hours a day for those four days.
How much personal attention will I get?
I will personally review all of the materials you create and give you feedback and suggestions on them. If you have questions or need help as you're working, I'll be right there with you. All you need to do is ask. I'll be online and fully available all four days of the intensive so you can get all the help, feedback, and guidance you need.
Why should I take this program over others?
This is the only program I know of that will help you set up the foundation for your business in so short a time. I've boiled it down to only the essentials, so you can complete it, get your results quickly, and be ready to start doing business. I'm super excited about this format, because it doesn't leave time to procrastinate, get bogged down in details, or doubt. It's designed to make sure you finish and get your results fast.
This is also the only program I'm aware of that focuses on building a business that's right for YOU from the very start. This isn't some guru method where I tell you how to build your own copy of my business, and then you spend months struggling and trying to be me before finally realizing that's not what you want at all. Trying to build a business that's made for someone else is the surest way to set yourself up for maximum struggle and resistance. I'll help you create your business to be perfect for you, so it feeds your energy and supports you.
What if I can't finish everything in the four days of the program?
I'll do everything I can to support you in finishing within the two weekends. But if you can't, I'll be available for two weeks after that to review what you create, give you feedback and suggestions, and help you wrap up.
What if I have other questions?
Drop me an email at [email protected] I'll be happy to answer them for you.
$2997 or 6 payments of $557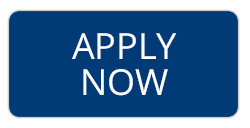 About Me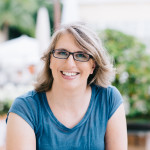 I'm Cara Stein, Ph.D. I believe everyone deserves a life of freedom, meaning, and fulfillment. I believe happiness comes from living our truth. My mission is to help you get in touch with your truest self and craft the life of your dreams. It is possible, and everything you need is inside you. I'm here to help you find it and get it out.
I'm the author of How to be Happy (No Fairy Dust or Moonbeams Required), Getting Unstuck, Reclaim Your Love, Relax and Color: An Oasis of Me-Time in Your Busy Day, and Finish and Publish: Write the Book You've Always Wanted to Write.
I quit my job in 2011, and I've been following my dreams ever since. I hope you'll join me on your own journey!

$2997 or 6 payments of $557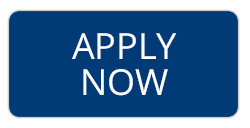 Praise for some of my other work
$2997 or 6 payments of $557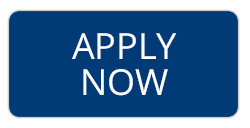 If you've read this far, this is obviously calling to you. What questions do you have? Email me at [email protected] and I'll be happy to answer them! Don't let uncertainty hold you back from the life of your dreams.