Being Unapologetically You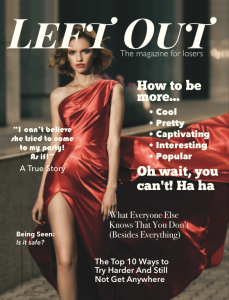 I used to try really hard to be normal. Then I found out that being myself is a lot more fun–and a lot more captivating.
For most of us, the #1 thing holding us back is within us.
We all have critical inner voices (sometimes known as gremlins). The choice is: do you want to obey yours, or laugh at it?
If you're ready to laugh, I made this magazine for you. Click the button below, enter your name and email, and I'll send it to you free.